Today I have been going through some of the cool things I've been learning about since my VA gave me the link to this blog that I can't seem to get enough of, called Simple Mom.  This site is right up my alley.  It is one of those sites I know I'll be returning to again and again, just like the other two that you see in my sidebar that are my favorites, including Money Saving Mom and Organizing Junkie.
So today, I'm doing all kinds of things that I have learned from that site to make my life, both online and offline easier. I thought this would make a good Thursday Thirteen.  Thirteen things I am incorporating or have already been using which are ideas that these ladies also use or I got the idea from them:
1.  Menu Planning. I am doing menu planning to this day because I got the idea from The Organizing Junkie. I love love love some menu planning.
2.  GMAIL. Though I started using it primarily as my main source of checking email back in July. I have incorporated alot of the great new functions thanks to some things I read on Simple Mom.

3.Google Calendar. Again I began using this prior to reading her but she has given me tons of ideas for making it more efficient.
4.  A Control Center. This idea I got from the Organizing Junkie. You can read more here.
5. An Organized Linen Closet. She also inspired me on this. You can read more here.
6.  Doing Reviews. I actually got the idea of doing product reviews from the Organizing Junkie.  Now I have a blog for it and I'm getting some awesome products to review there.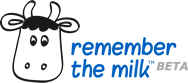 7.  Remember the Milk. I am all about to do lists. This application makes it easy to do one online.
8.  Use both paper and electronic. Yep, like Simple Mom I use both paper and computer to plan my days and manage my home and business read more about her tactics here.
9. Managing my obsession with checking my email. So I am going to do this …. check it 3 times per day.  Around 8 am after my quiet time, at noon and at 4pm.  That's it.  Read more from Simple mom about how to be make email more effecient.
10. PearBudget. I've been struggling to find something that will work for budgeting, though I've tried PearBudget before and failed with it, I'm going to try it again.
11. Routines. This is also something I've done for a while but get alot of inspiration from Simple Mom's.
12. ING is something else that SimpleMom recommends that I use as well, for my savings account.
13.  Dave Ramsey. Yes, I love his plan for having financial freedom and guess what? So does the Simple Mom.